Environmental Monitoring
When healthcare workers are exposed to compounds that can have adverse health effects, government agencies and The Joint Commission have established standards for presence, duration, and frequency of exposure.
Environmental Tests Performed:
WAGD (nitrous oxide and anesthetic agents)
Formaldehyde
Glutaraldehyde
Acetic acid
Solvents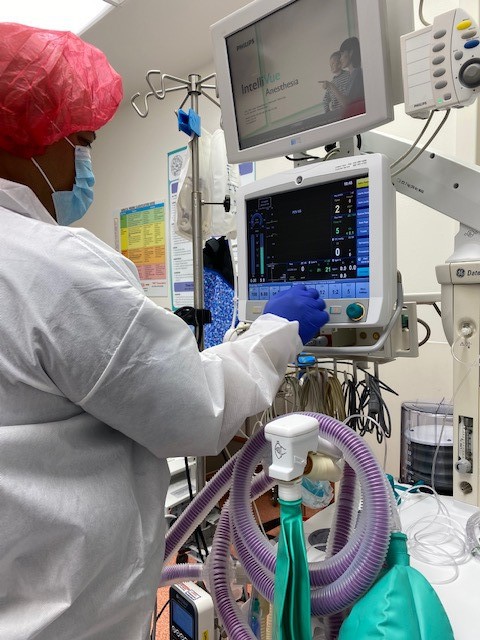 Overview
Testing via badges or infrequent surveys are not sufficient – rather, health care environmental monitoring must be performed on a regular basis. FS Medical Technology (FSMT) employs a skilled technical team trained to perform on-site evaluations and testing to help facilities comply with government and industry standards. Using the latest chemical testing equipment, FSMT technicians determine exposure levels and ventilation engineering controls.
Airborne chemical exposure monitoring is complicated. The process includes identifying the hazardous chemical, performing analyses, and clearly reporting results. FSMT technicians use the extra-sensitive Gasmet Infrared Analyzer to determine TWA and STEL limits. Room air exchange data is collected using computer-controlled air balance hoods.
FSMT can coordinate findings and recommendations with hospital departments and in many leakage situations repair the problem quickly and efficiently.